Tivoli storage Manager of IBM is a backup and archiving application. Function of TSM is quite similar to the other backup software which is designed for creating copies of every data of an organization. By creating the copies of these data, the software basically protects or prevents the organization from the risks of data loss. Like all the other storage manager, this software also permits policy based "automatic data backup".

Function of TSM: A brief introduction

The Tivoli Storage Manager from IBM is capable of managing backups, systematically collected data across "disk array", tape libraries and can also move the data automatically, when it gets aged. This method of the software is termed as hierarchical storage and tiered storage management. Retention time, back up frequency, type of media storage, type of hardware and type of data to be backed can be specified in the policy of the software.

Why IBM TSM is Unique:

IBM TSM practices a progressive and advanced "incremental backup scheme" to collect the data. First, this storage application takes a full backup of the data and then backup of all the following data is incremental. That is; just the changes made to the data are stored or backed up. Previously this concept was exclusively in IBM Tivoli Storage Manager but has become much common amongst the "cloud backup" providers.

Tivoli Storage Manager is a quality enterprise product, it uses TSM server to back up all the important data of an organization. It can also be configured in various other ways to meets most of the needs of an organization. These storage applications are mostly installed by the organizations that have a huge amount of data as backup and an employee to maintain and manage it. The system is supportive on various type of hardware. Some of these are Windows Server, Solaris, Linux, HP-UX, AIX, etc. the backup client for TSM is supportive on all the leading operating systems.

More about TSM:

• Reduces: Recovery and infrastructure cost of an organization decreases up to thirty-eight percent.
• Delivers: Enhanced administrator and visualization productivity.
• Simplifies: backs up data by combining administration tasks.
• Enables: cloud backups by using vCloud integration and OpenStack.
• Protects: it Protects or stores ten times more data each day.

Think Less About Data Protection And More About Innovation:

• Switching to TSM can reduce or decrease the cost of infrastructure by thirty-eight percent.
• Incremental backup combined with deduplication can decrease or reduce the requirement of storage up to ninety-five percent for physical and virtual environment.
Manage and store data successfully:
• TSM is an application driven by cloud integration and policy administration which makes it easy for the users to use.
• VMware administrator can restore and manage data using user-friendly interface. Thus, you find any need to interact directly with the "backup servers".

Tivoli Storage Manager is exclusive software that uses TSM server for backing up data of an organization effectively.


Powered by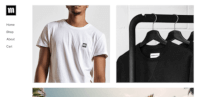 Create your own unique website with customizable templates.