Data protection is the primary lookout for all organization. With advancement, different backup tools have come into existence, some prove to be very useful and some might not. One such useful backup software is the IBM Tivoli Storage Manager. This powerful software can be termed as the data protection platform which makes the data storage stress-free. With a single control point, enterprises can manage the recovery and backup.



Tivoli Storage software can be said as one of the flexible tools. This tool came into the market in the 90s with the name ADSM. The software was solely made on the concept of mainframe data storage. The benefits and powerful products that come with it make it unique. It enables backup at an impressively low cost, ensuring instant recovery for physical, cloud, and virtual environment irrespective of their sizes.

Products of Tivoli Storage Manager:

The products that come with this powerful tool prove to be beneficial for enterprises. The products provide archive, space management, backup, disaster recovery capacities, snapshot and bare machine recovery. These products can certainly be a great help to protect data of any size on the systems that includes file servers, Enterprise Resource Planning (ERP), email database, desktops and mainframes all from single environment which increases with the increases in data. Data protection is ensured with this product.

Extended Edition of Tivoli Storage Manager:

Extended edition of effective and user-friendly TSM products is a good choice for high-end enterprises, and the versions are made in a way that it suits for recovery. This also includes tape system and additional disk to enhance and support the Disaster Recovery capabilities. This software offers many capabilities of TSM, some of them are Node Replication, NDMP support, and huge tape library support.

TSM for Mail:

The advantages of TSM are not limited to computer as they can protect data even on email servers. The module of the software helps to protect data of your email database. It mechanizes data protection, facilitates hot backups without even switching off the application and also improves the data restore performance.

TSM Software for Space Management:

The space management of this powerful software removes the inactive data to make enough space for active data. This storage management software improves the disk space by mechanizing the removal of less used and making space for running files. It also allows purchasing an additional storage disk.

Storage Management:



Holds pre-migration tools- Prior to the migration and making space for running tools, they send a copy of the file to the TSM manager.




Helps to predefine the file size- This feature eradicates recall of the whole file. This becomes a huge advantage for the enterprises as it gives good space to store files.




Maintains large file systems- With this feature, the files are moved from one to another storage pool. The path directory, file name, and directory remains unchanged.


The product that comes with TSM software proves to be very efficient.Effective TSM server environment is also a preferable way for the organizations. This can surely be a great help in storing the files with less hassle.


Powered by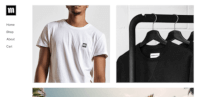 Create your own unique website with customizable templates.