IBM's Tivoli Storage Manager is a high quality data backup software which provides excellent support to the business professionals in instigating a proper data backup environment into the business operations. It enhances the data protection and management system of the enterprises thereby making it more convenient and user-friendly. This in turn, will enable the clients to initiate these worthy enterprise backup operations in a better way.


Significance of a TSM Studio

Proper and highly-beneficial data backup environment ensures data security and recovery. One highly-efficient software product is the TSM Studio which empowers the operators to maximize the performance, availability and security of the backup mechanism with a single weapon for management of all the related TSM servers.The potentiality of a custom-designed TSM software is counted by the business professionals as it is capable of providing a secured and safe data storage system. The advanced and beneficial features of TSM Studio save notable time with respect to managing the data backup environment in an effective manner. The TSM Studio comprises of a number of context sensitive reports which allows one to manipulate the TSM server objects from the report directly. It can be done on individual TSM server basis or throughout the whole data backup environment. The TSM studio consists of a number of editors to offer ease in the process of management including the storage pool control panel, policy editor and script editor. Moreover, this tool provides proper mechanism of Client Node reporting that can jot down the data of multiple TSM servers for multiple clients into a single view.

Data Recovery Capabilities of TSM Software

The Tivoli Storage Manager software is an advanced software which possess beneficial data recovery features. Following here are some of the most efficient data recovery features being discussed.

Improve the Recovery Point

It is obvious that IT environments contain multiple applications which are critical to business operations and resilience of an organization. But, at times of failure or improper functioning of these applications, serious problem may occur related to data security. It may lead to data loss or corruption thereby leaving the business standards at stake. IBM's TSM provide a compact and much-secured platform for data backup thereby meeting the business requirements.

Proper Office Backup Consolidation

The TSM software's automation and user-friendly features make it a favorable one for restoring and protecting data in several offices. With the data deduplication system, remote business data can be efficiently replicated over WAN to the central TSM server. Fast and easy data recovery is possible in the remote offices through the TSM server in a proper manner.

TSM software solutions are equipped with commendable features to ensure adequate data security and recovery in the business process. It is ideal to download IBM's advanced Tivoli Storage Manager Software for the data backup professionals of an organization to have an adept data backup environment.


Powered by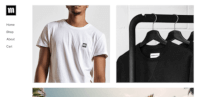 Create your own unique website with customizable templates.