Managing the huge environment of enterprises in today's date has become very problematic. Backing the data without interference in the operation is very important to restore the loss. In huge enterprises, data security is the primary concern. Due to sudden system breakdown, loss of valuable data is very common. In such scenario, when retention of data is extremely important, there is always a need for a powerful data and restore software. Tivoli Storage Manager is a name that can certainly meet the needs of the enterprises.



The increase of complex environment has resulted in raising the complication of data protection and increase in the operational costs. Tivoli Storage Manager is a software that possess the potential to support numerous hardware and different operating systems from a single point. TSM software offers incremental backups that in turn make huge space for restoring data. Deploying such powerful data restore software helps to control the entire environment at an ease.

The IBM Tivoli Storage Manager can certainly benefit the organizations in several ways. This software can lessen the expenditure and meet all the challenges related to data storage that include providing enough space for future data storage. There are many other features that make this software an ideal solution.

Data Reduction:

This is the primary step that acts as a defense against the increase of cost and data volumes. TSM manager offers data reduction technologies. Some of the effective features are data deduplication, incremental data backup, and data compression. This in turn becomes a great help for the organizations as it reduces the storage capacity to a dramatic extent of 95 percent. In addition to this, this software also offers tape management, which can certainly lessen the requirements of data storage capacity.

Reduction in the requirement of data storage reduces the expense and can also shrink backup, cut down the bandwidth requirements. This software with its many powerful features makes itself a necessity for the enterprises.

Unified Recovery Management:

This is one of the amazing features of this backup and restore software. The URM helps a single user interface thereby simplifying the ability to protect data in enterprises. It becomes very easy for the enterprise to manage various operating systems and in diverse locations. The single point administration system is a unique feature and thereby has increased its demand in today's complex world. Reducing the chances of data loss and a reliable recovery process makes it a worthy choice.

Virtualized Environment Support:

This technology of TSM manager has helped the organizations to decrease the cost. Advanced and improved TSM server has become an economical option. Protecting data across various platforms becomes a good option for enterprises. In addition to this, it becomes an effective solution as it eliminates the burden of backup on virtual machine. Fast data recovery and improved backup frequency make them ideal for managing data across huge enterprises.

The above mentioned are a few effective features of TSM Manager that simplifies data restore and backup to a dramatic extent. With this powerful software get assured of no data loss and enough space for data restoration.
Powered by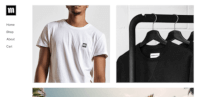 Create your own unique website with customizable templates.