People in the commercial sectors have to deal with lots of data and information regularly. But often the data get erased from the machines due to lack of sudden system faults. Recent development in technology has made solutions for this problem. Many storage applications have come into existence that helps the commercial sectors to back up the data and the files. One such backup storage software is TSM application. It reduces the anxiety about data loss. With this backup storage software, the business entities can back up all the important information on the various computer systems.



There are several aspects that should be kept in mind when you are deploying the IBM TSM backup environment. Other than the basic requirements, there are some other aspects that should be considered before installing this application. The network bandwidth, I/O performance, tape throughout are some of the TSM specific based on item architecture. Here are some of the best practices discussed the TSM regarding the infrastructure and implementation.

1. Storage Pool Collocation

The term collocation means storing data from different systems on separate tapes. It is one of the major practices of TSM. This service is the opposite of multiplexing. But this method results in reduced media utilization when you are backing smaller systems and it seriously gives an impact on the library capacity.

2. Disaster Recovery Manager

The disaster recovery manager module of the Tivoli storage manager should be configured with all the instructions, maintained and documented in time. When the TSM prepares for the run process, the DRM produces the recovery plan file that contains the storage manager configuration information along with the list of offsite tapes and database storage backup volumes. The DRM module plans files must be send offsite at a regular basis with the copy of the storage pool tapes and the database backup files. This is one of the vital practices of the TSM storage manager.

3. Storage Pool Backups

All the primary disks and storage pools must be kept as a backup to the copy storage pools at a regular basis. The copy pool tapes and the database backups should be send in an offsite way to avoid keeping all the backup data in one specific location for a longer period.

4. Disk Pool Sizing

The TSM application uses the storage pools to stage backup data and transfer the data later into various tapes. This software allows simultaneous backup sessions without the requirement of the large number of tape devices and resorts the important data that are multiplexing on the storage tape. The disk pool should be large to store enough amounts of data.

These are some of the important practices of the powerful Tivoli storage manager application. Some of the other services are scheduling, backup agents for various applications, TSM database and important logs and many more. It is very necessary to deploy this backup software for permanently backup huge amount of information.


Powered by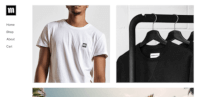 Create your own unique website with customizable templates.