Automatic data management has totally changed the concept of data backup and restoration. One of the persistent issues that the companies face is the lack of efficiency and inconvenience of the workers. Most of the big and as well as small companies are taking help of software applications to restore the daily data and information. One such application is the TSM. It helps the administrators of the business entities to restore the daily data in an effective manner. This software is a good storage management system.

Know More about IBM Tivoli Storage Manager

The IBM Tivoli Storage Manager is an enterprise-class archiving and restoration application. Similar to other backup software applications, it is designed to make several copies of the data daily. The administrators can protect the data of the organization. It can also manage the backup and restore data across many disk arrays, functional disk arrays, and optical storage. It moves the data to the lower storage space after the capacity is fulfilled. This movement of the data to the lower storage medium is called tiered storage or sometimes called hierarchical storage management. Certain policies specify the retention time, frequency of the data restoration, data type and even the type of storage media.

IBM Tivoli Storage Manager is a true enterprise product. It can be designed to meet the requirements of every type of business entity. It is deployed in companies that deal with the large proportion of data and it manages the data too. This software is supported on a wide variety of hardware applications that includes AIX, Windows Servers and Linux. The TSM'S restoration client is found for all the supported versions of all popular operating systems.

Features of the IBM Storage Manager

The Tivoli Storage Manager is a data protection platform that gives the organization a single point of control and monitoring of the data and also recovery facilities. It enables reasonable and reliable backup for physical and virtual cloud environments of various sizes. It reduces the backup and recovery cost up to 38%. It also delivers wide visualization and administrative production. It enables the clouds and virtual backup with OpenStack and vCloud integration as well. It protects the data ten times and simplifies the restoration facilities as well. It is one of the important products of IBM TSM family.

Thus, TSM is an important product for restoring the data for a long time. It is user-friendly and runs on all the versions of Windows and other operating systems. It is innovative and versatile too. If you want to make your TSM server work properly and want to manage your data, you can buy TSM products from reputed software providing companies.


Powered by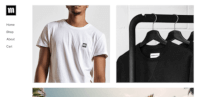 Create your own unique website with customizable templates.